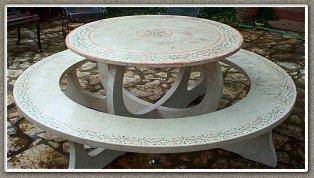 EternaStone cast stone tables add beauty, elegance, and a unique look to any home or office. Custom logo tables are available and made to order.
Throw out that furniture on your deck or patio and get something that will last forever. Create your own design to compliment your home and get stunning comments from family and friends at your next outdoor get together.
Click the image above, or thumbnails below, to view a larger version of that picture.